Pediatric Chiropractic in Allen
Essential neurological development occurs in the first few years of life, and how we support children during this important time contributes to their health as adults.
When interference occurs in the nervous system, your child's brain and body do not communicate as they should. Since a child learns about the world through their senses, it's important that the brain processes that information correctly to reach milestones and thrive.
As a prenatal and pediatric chiropractic specialist and "Mom-Approved" Doctor, Dr. Harrison at New Directions Chiropractic is trained and experienced in caring for your child. Kids who receive chiropractic care often experience
Strengthened immunity
Improvement in behavioral issues/ADHD
Less ear infections, colic and reflux
Better sleep, digestion and mood
A feeling of being calm and collected
Less asthma and allergies
Reaching milestones and advancement in school
The spine is the human switchboard that controls the health and growth of children."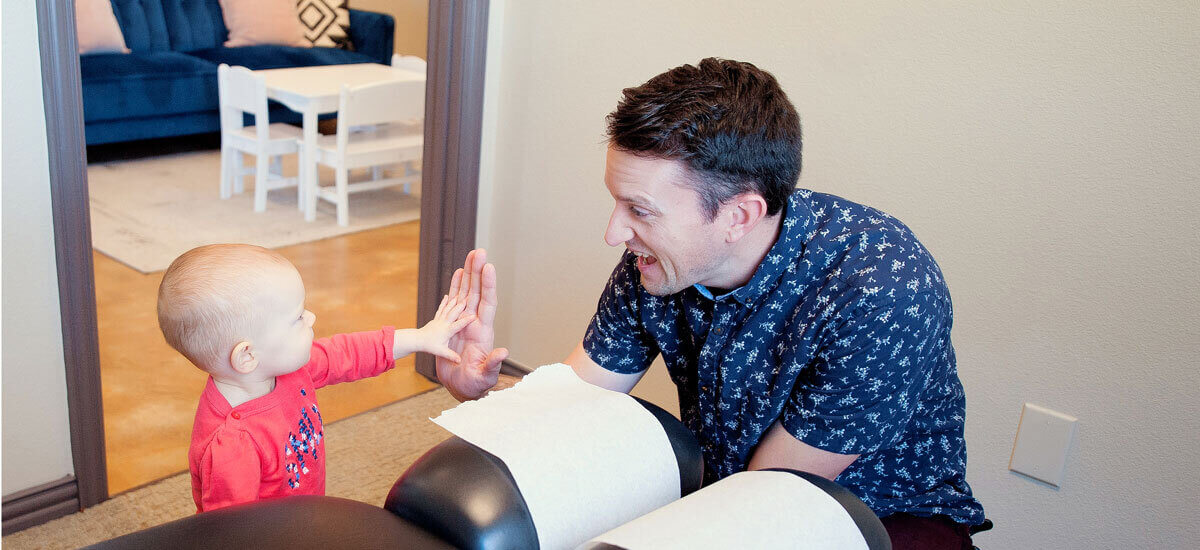 What Causes Subluxations in Kids?
The birth process is often a common cause of subluxation. This misalignment or lack of motion within the spine results in stress and ill health in the body. Chiropractors are the only ones trained to detect and remove these subluxations, and doing so will help ensure your child has the best start to a healthy life.
Many developmental milestones, such as learning to hold up the head, sitting upright, crawling, and walking, are all activities that cause subluxation, and are important times to have a child checked by a chiropractor. Furthermore, as kids grow, the demands of school and extracurricular activities, growing pains, and sports offer additional reasons to seek chiropractic.
Regular chiropractic care creates healthier kids. Chiropractic adjustments restore nervous system function, which allows their growing and changing bodies to experience greater health and well-being. Kids respond better to life when their brain properly processes information, meaning they can be more calm, collected and relaxed in all areas of life.
Schedule Care
Our gentle techniques for adjusting children of all ages make each visit a happy experience. Contact us today to get started.
---
Pediatric Chiropractic Allen TX | (214) 215-4119